Ginger Biscuit
Where'd this name come from? Adele.
So there I was watching
Chelsea Handler
, and Adele refers to her hair color as Ginger Biscuit. A few weeks later I'm in the front row of her concert with a tee shirt that says 'Adele's Ginger Biscuit' and a sign the said 'This Ginger Biscuit wants a hug'. What happened next? I was on stage kissing her and getting a photo. Dreams do come true. Ever since I've referred to myself as Ginger Biscuit and never let it go!
Growing up with horses
All thanks to my mom and dad
Horses are my mom's passion, and I was fortunate enough to grow up with them in my backyard. I remember being a child and baking horse cookies as Christmas presents for the neighbors. I rode my horse Midnight around the neighborhood dropping off gift bags of homemade horse cookies, with the happiest smile on my face... this idea and business has been a long time coming.

I now love the experience Ginger Biscuits creates. I want other families and kids to create amazing memories with their loved ones that they will cherish and remember forever - can call all still be that innocent child happily riding around handing out horse cookies.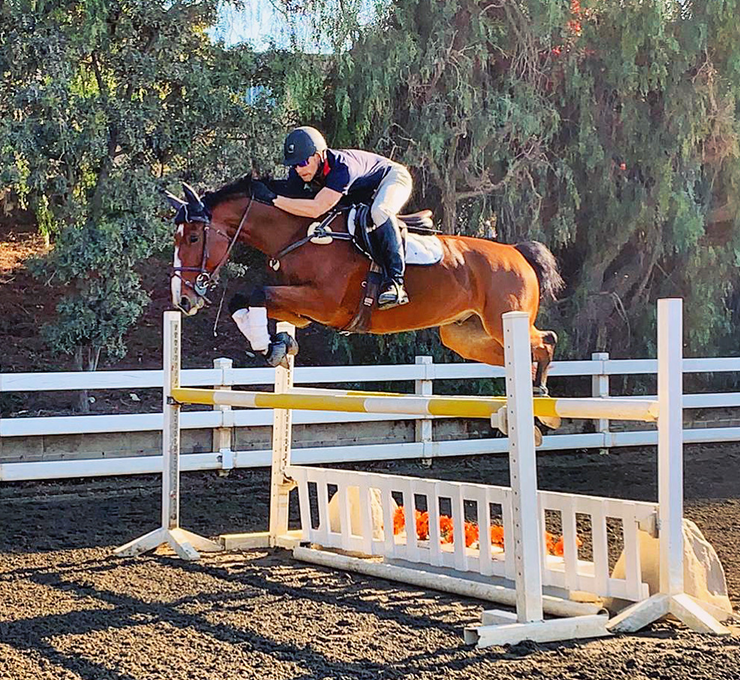 Michael Kovach
I showed 4-H
for 11 years
I have an Animal Science
and an Ag Business degree
Horses are my passion
and my happy place

Ginger Biscuits On Instagram
@ginger_biscuits_treats